Damn, is it me or is
photobucket
slow? Anyway here goes. Perhaps blogging always takes more time than expected even a quickie post, hence it's decline. But then even in the golden age of blogging, which I seem to have missed alas, 97% of internet users had never dialed up a blog, or so I heard on the radio.
Must be lots of pics of this ample statue, but here is mine. A gift from
Leeds twin city
.
Here he is from another angle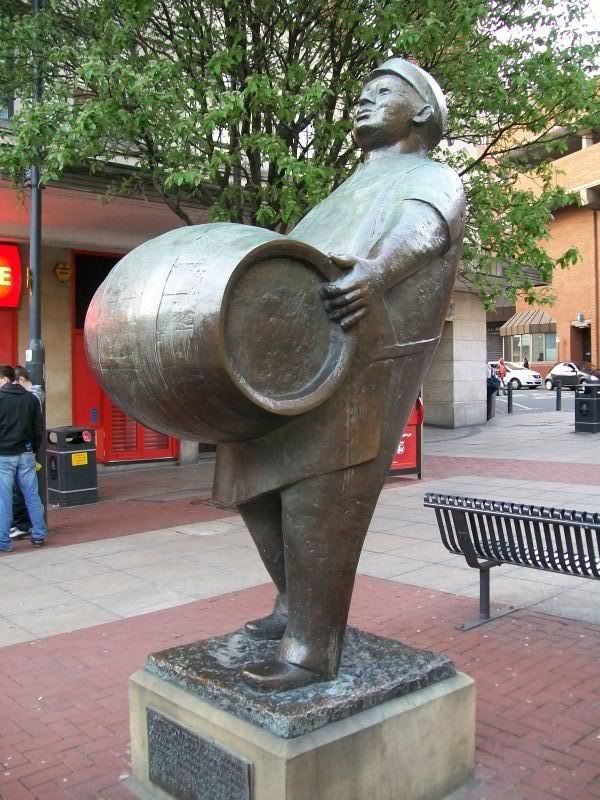 And here's the sign.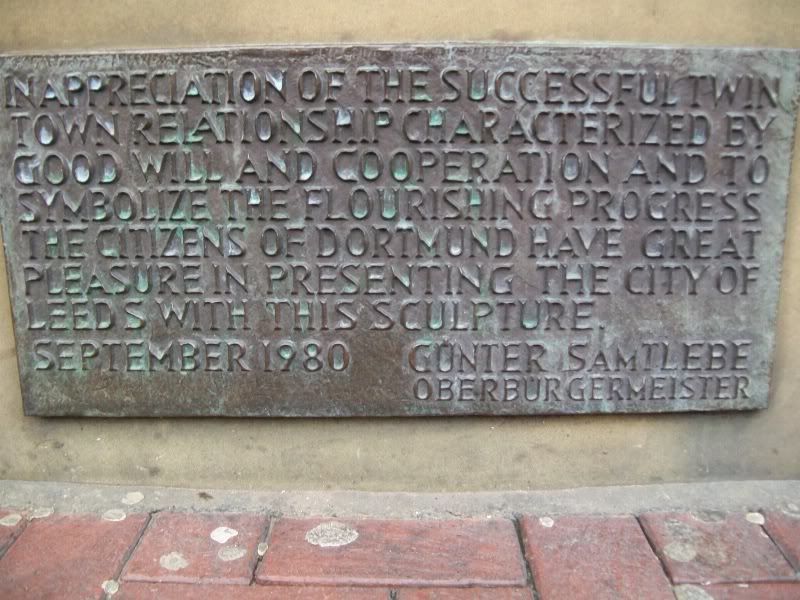 Rite, better get a bath and bus to
Sheepscar.