Got to
Hipperholme Grammar School
in Hipperholme, in the West Riding of Yorkshire. Took me 3 busses thankfully covered by a county rider ticket.
Here is the front of the Grammar School built in a sort of vernacular classicism. Not only was it built symmetrically, first rule of classicism, but two wings were later added in a symmetrical fashion. Wikid!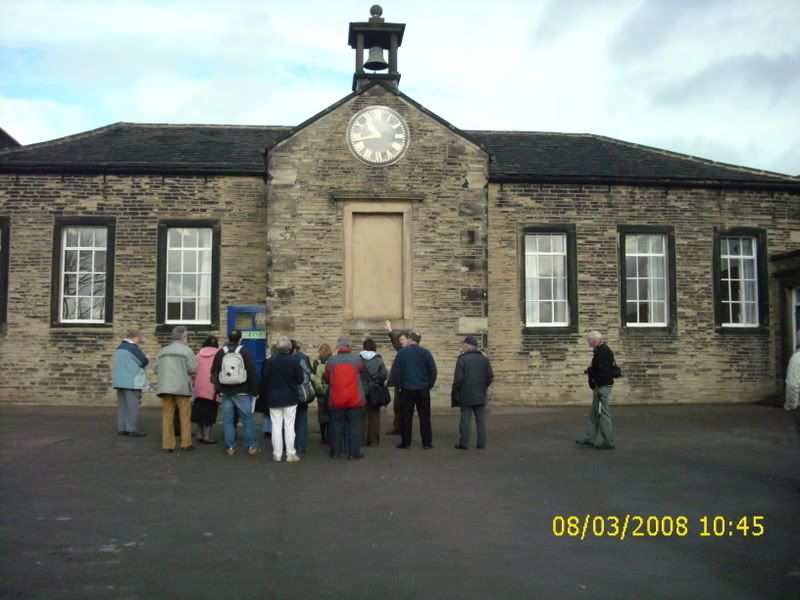 Here is a close up of the central bit with the clock (sorry am in a rush not going to consult the rare glossary of architectural terms).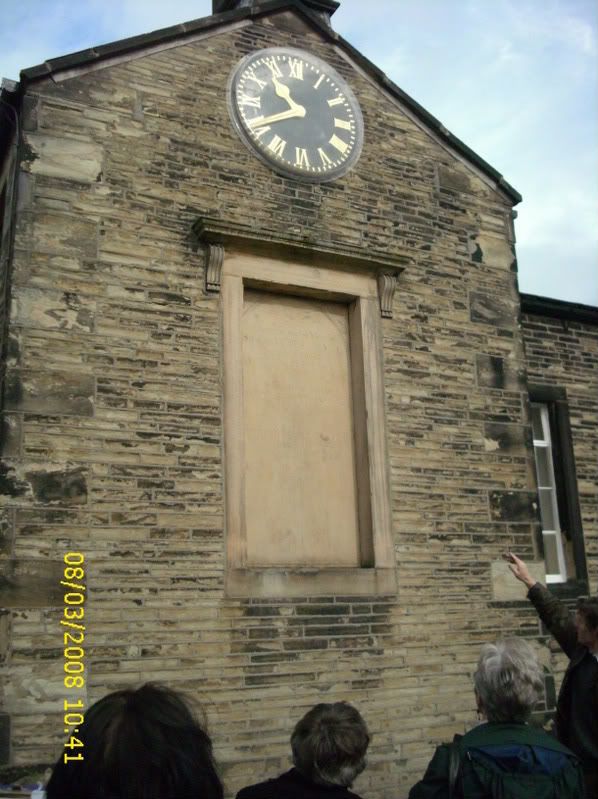 Forget what the central monument says.
Alan our tutor at the Quoin stones. A very classical feature.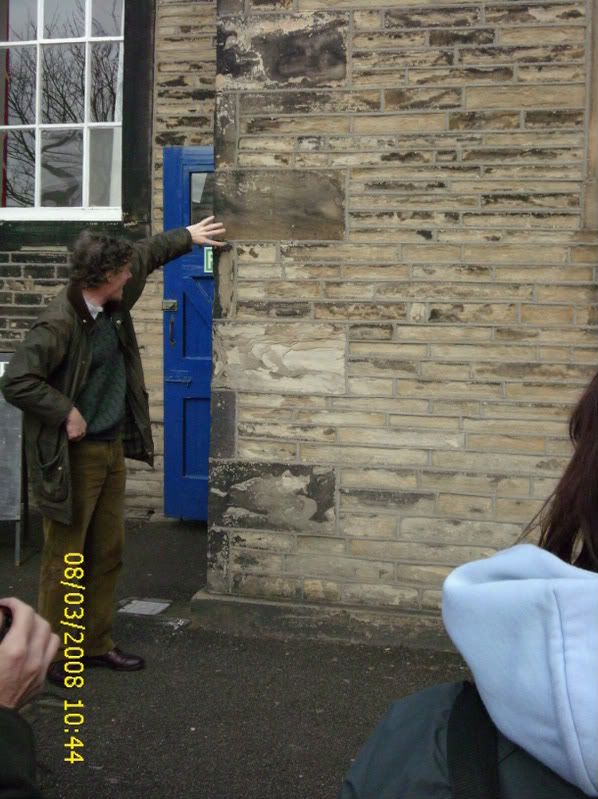 Think this monument is in latin saying wish the committee had just got on with it.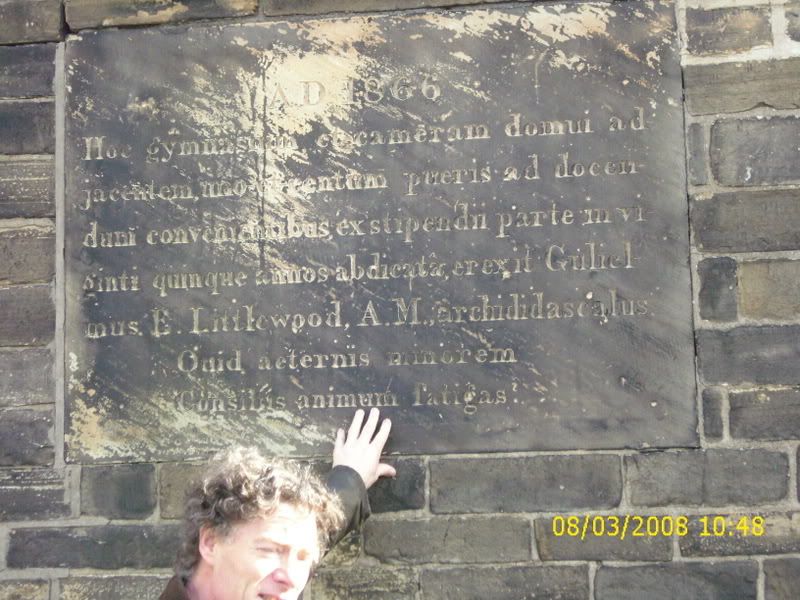 Alan continues to give us the lowdown. He served the school as a history master and currently as a governor. Splendid Chap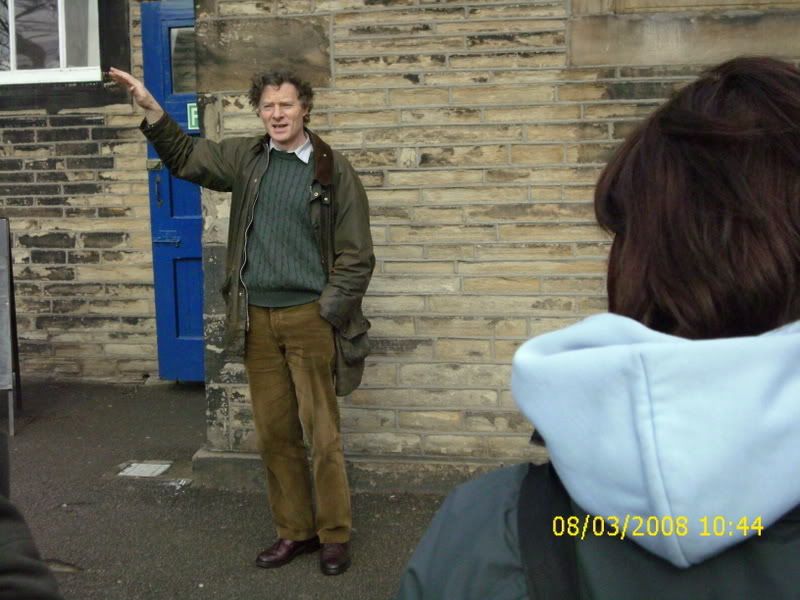 A monument to all the boys and masters of the school who bought the farm during the
First Unpleasantness
. Seems the headmaster was in the
Territorial Army
and encouraged masters and old boys to enlist. He bought it at Ypres.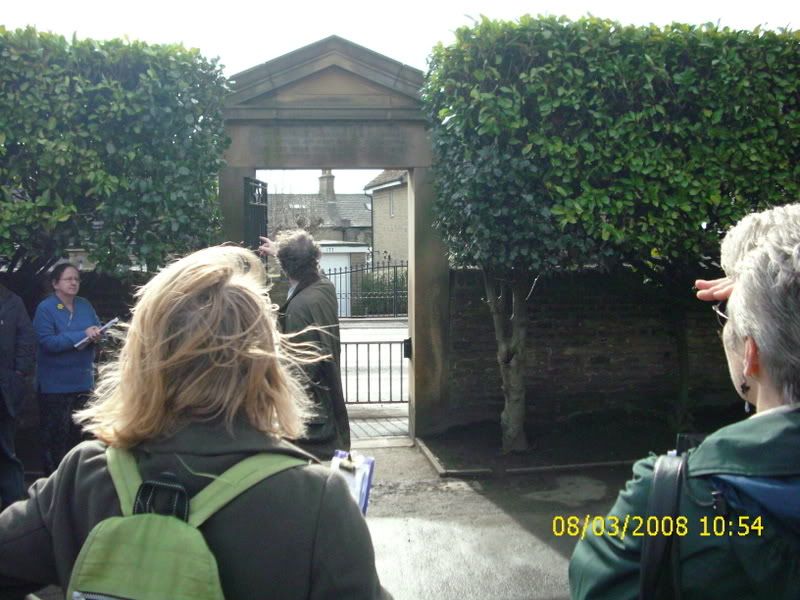 Close up of the mortar containing ash.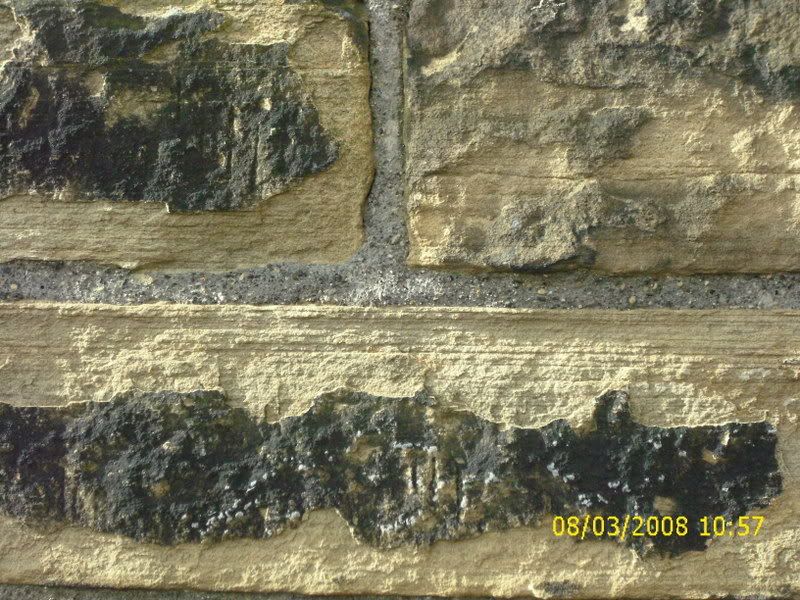 Later rebuilding using recycled stone and modern lintels.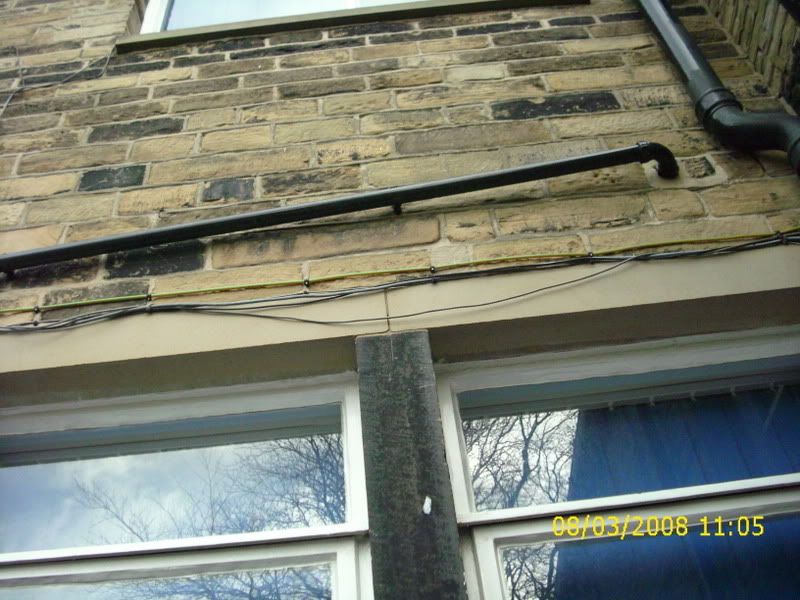 A well spotted feature. Well done Richard!
More classical symmetry, the porch either not original or not planned according to a painting so originally the symmetry was spot on
And here we are back at school. Not that Alan looks like a history master….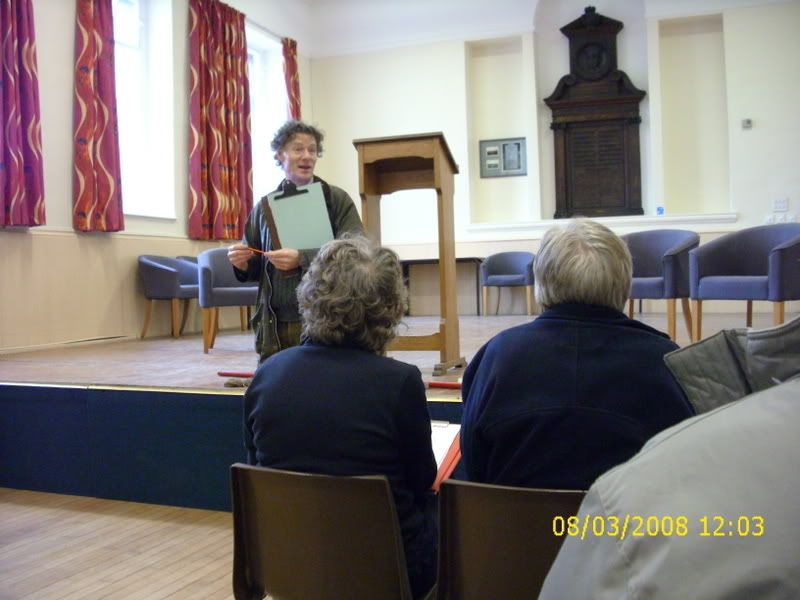 Alan shows us how building surveying is done.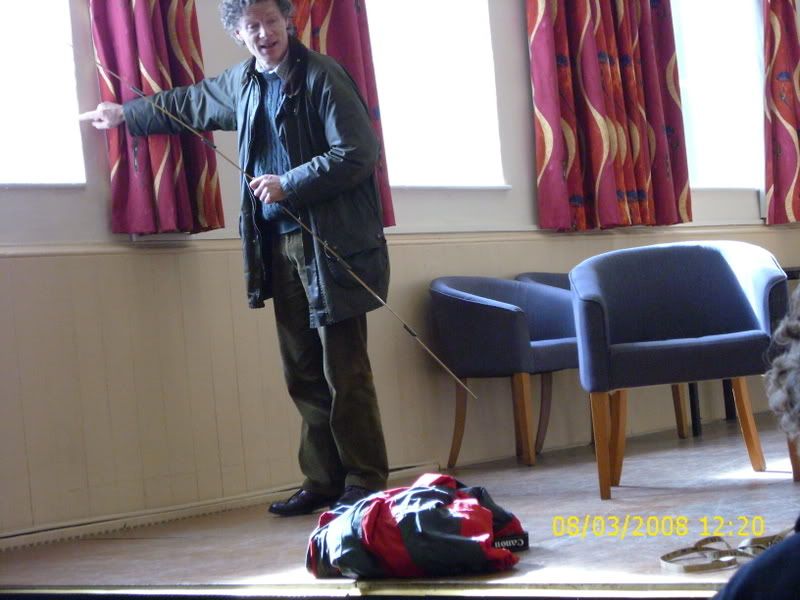 And we crack on. It's not rocket science…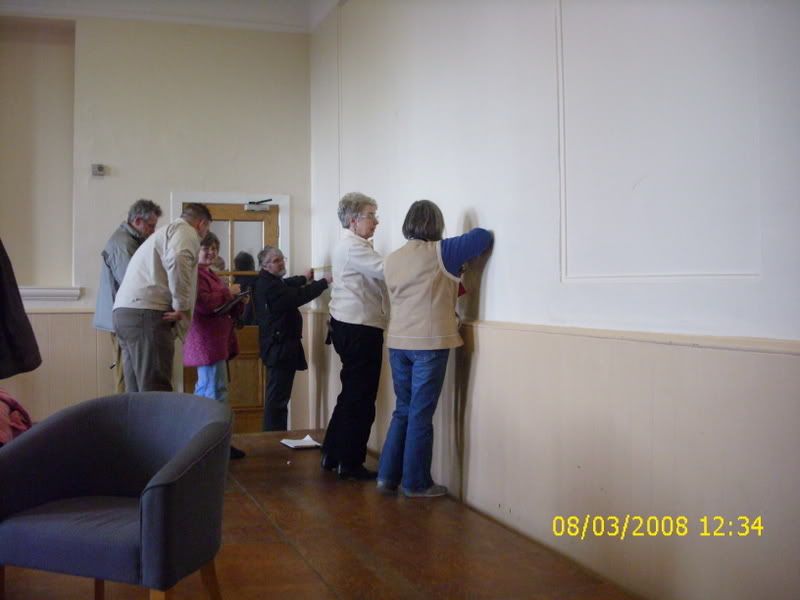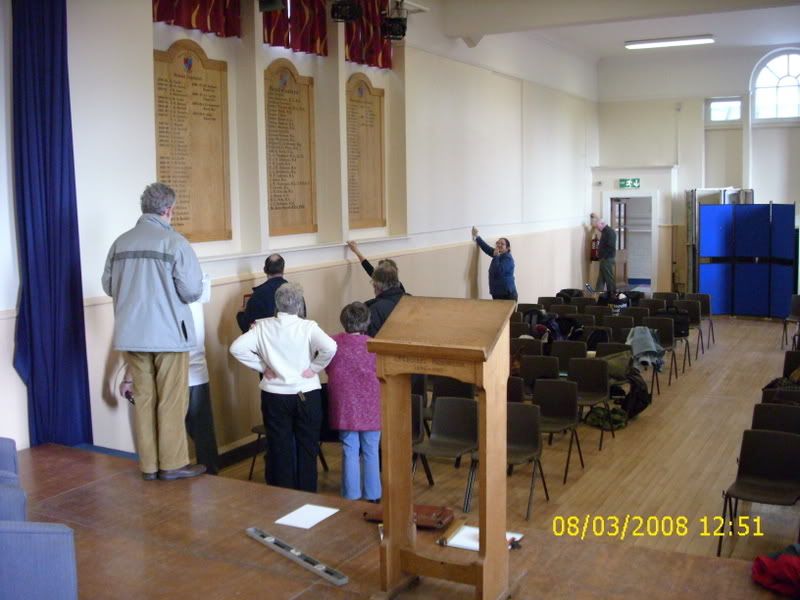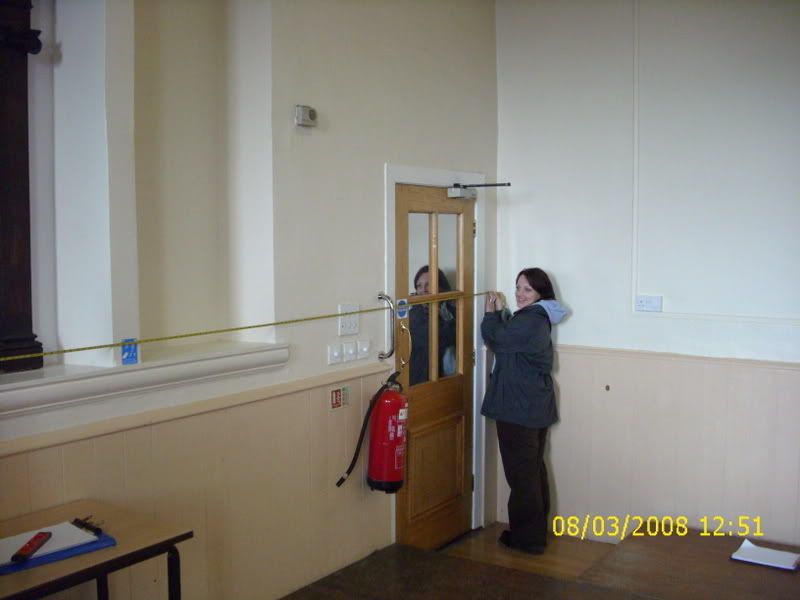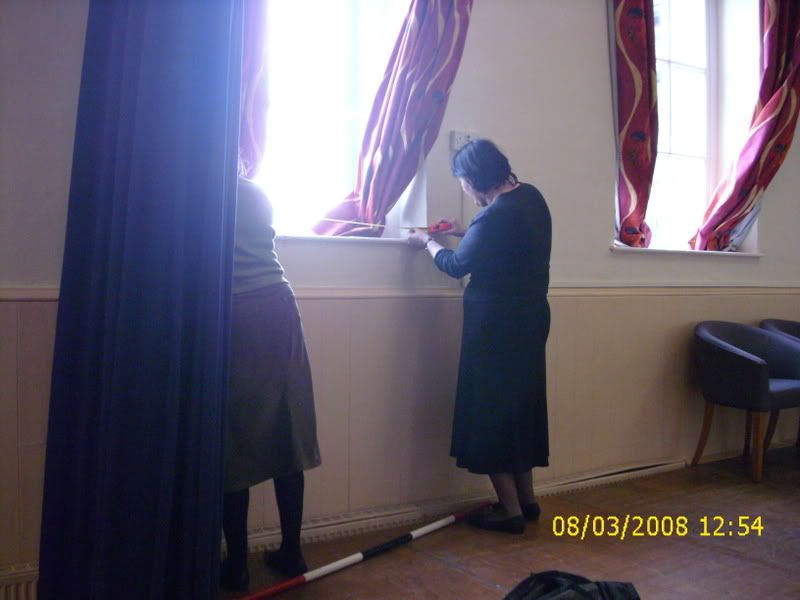 Smoking is bad for your health. Don't do it kidz!
Many thanks to all at Hipperholme Grammar School not only for making this field trip possible but also for wonderful hospitality.. The coffee was great!