Sunday morning 26 April 2009. Here is the step to the shelf. Its one small step for personkind and one giant leap for a man etc
Bid Equinox and the lovely
Equinox
folk merry part and went to
Manchester Mount Street Friends' Meeting House
for Meeting for Worship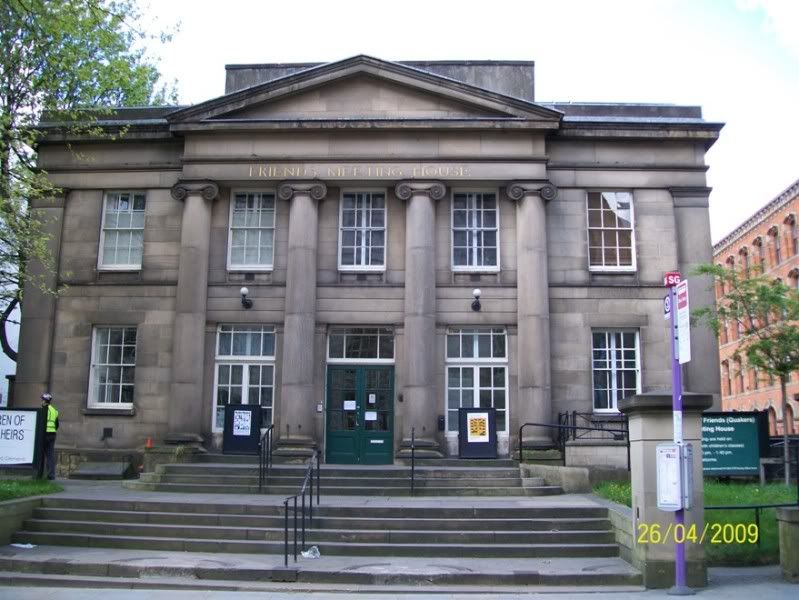 And took some pictures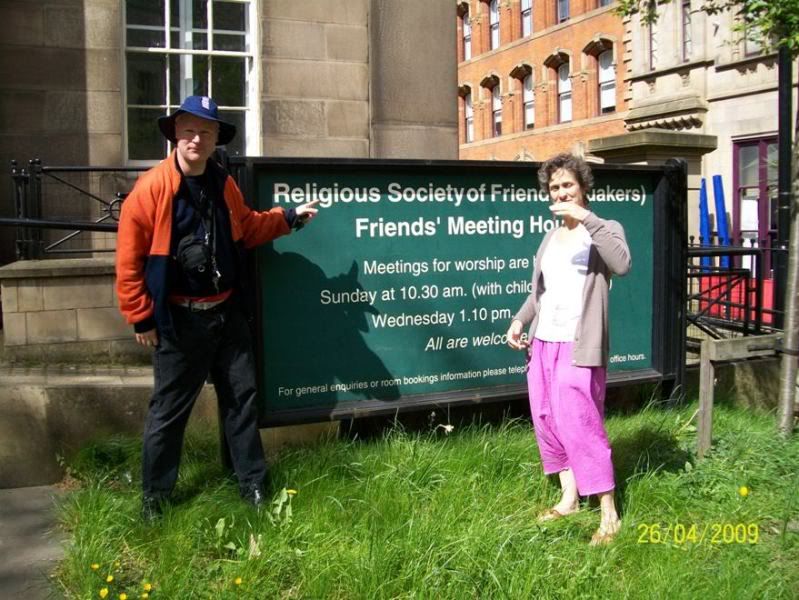 Then to Lincoln Square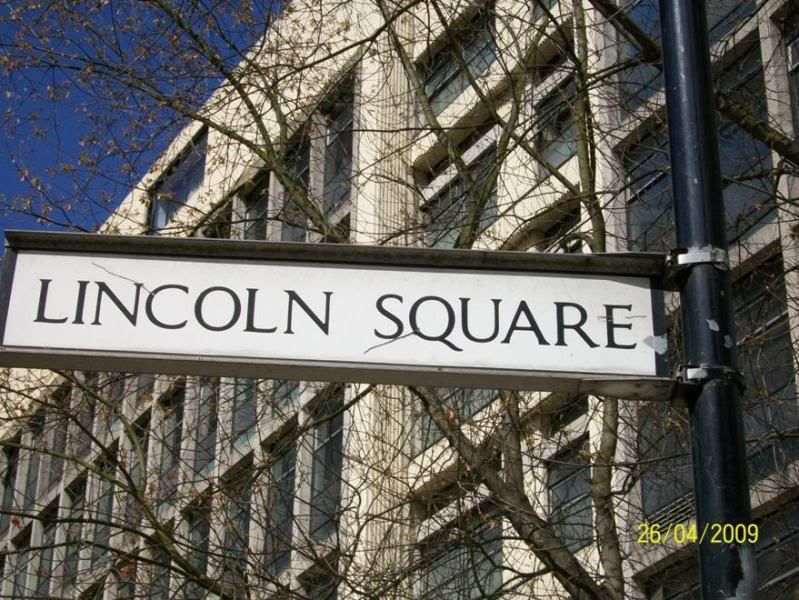 The statue of
Abraham Lincoln
commemorates the solidarity shown by the Lancashire Cotton workers with the
United States of Amerika
in it's struggle against the
slave power
. This was during the cotton famine in the Lancashire cotton belt which meant hardship, unemployment hunger and even death. Despite this the cotton workers met in Free Trade Hall and voted to support the United States. Call it
an act of Christian Heroism never surpassed in any age
or indeed a principled expression of solidarity by the oppressed and downtrodden with the oppressed and downtrodden.
Throughout his term of office the great emancipator of course wore a Yankees baseball cap and suitable Presidential Bling as shown.
Here I am with the Great Emancipator.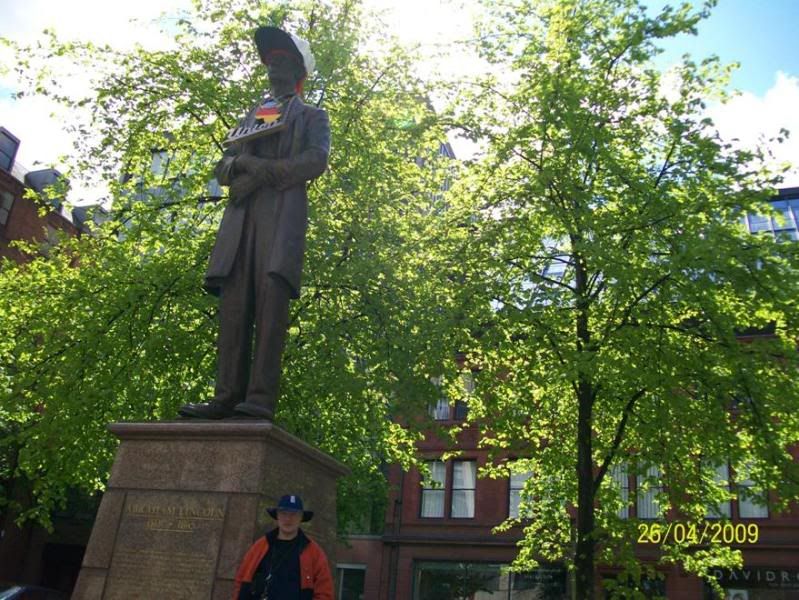 And onto
Rochdale.
Here the
Rochdale Pioneers
opened their first store laying the foundations of the Great and Glorious Co-operative Movement!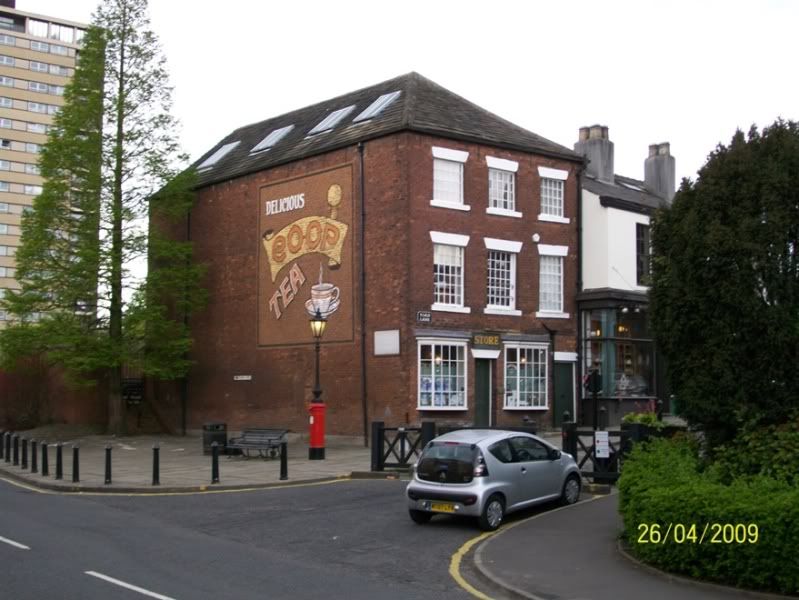 Can I help you?
We honour the Pioneers!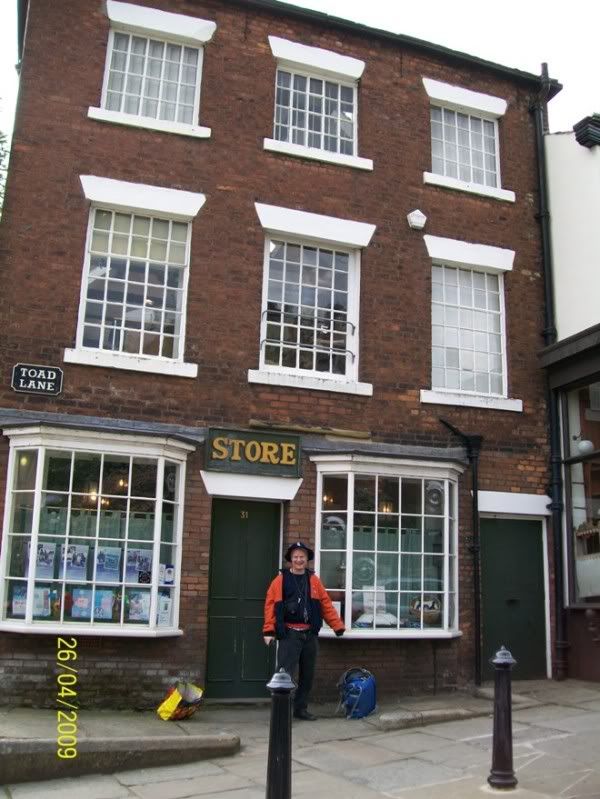 And back to Leeds.